William L. Mehserle M.D.
"I strive to deliver personalized orthopaedic care utilizing proven advanced non-operative and operative technology and techniques. We practice medicine to have a direct impact on the quality of the lives of the people in our community."

Certified by the American Board of Orthopaedic Surgeons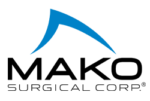 MAKO Robotic Surgery Certified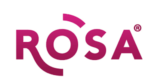 ROSA Robotic Surgery Certified
Credentials & Awards
Graduate of Emory University, School of Medicine
Residency — Emory University Orthopaedic Residency Program
Selected as one of America's Top Doctors for Orthopaedic Surgery annually since 2009
Former Chief of Surgery, Venice Regional Medical Center
Former Attending Orthopaedic Surgeon at Brooke Army Medical Center, San Antonio, Texas
1992-1995 Brooke Army Medical Center Orthopaedic Surgery Service Award Recipient
About Dr. Mehserle
William L Mehserle, M.D. joined the Center for Orthopaedics and Sports Medicine in the mid-1990's. His practice has been centered on minimally invasive procedures for orthopaedic issues. His work includes pioneering and developing techniques for reducing incision size and tissue trauma related to knee replacement surgery and hip replacement surgery. As a result of these efforts, he has recognized a dramatic decrease in how long the patient stays in the hospital after surgery and a dramatic decrease in the time it takes for his patients to return to normal activities after orthopaedic surgery. He has developed instrumentation and techniques used throughout the orthopaedic industry.
Even so, Dr. Mehserle views himself as an orthopaedic physician, not just an orthopaedic surgeon, emphasizing non-surgical management of many orthopaedic issues.
Dr. Mehserle is a graduate of the Emory University School of Medicine as well as a graduate of the Emory University Orthopaedic residency program. Prior to joining the Center for Orthopedics and Sports Medicine, he was engaged in academic medicine training physicians to become orthopaedic surgeons.

Dr. Mehserle has been selected as one of America's Top Doctors since 2009 by Castle Connolly.
Dr. Mehserle has served as Chief of Surgery at Venice Regional Medical Center. While working at Brooke Army Medical Center, Dr. Mehserle implemented a laser surgery program.
Dr. Mehserle believes that successful orthopaedic outcomes are a team effort, with the patient as a major participant of the team. He emphasizes patient education and answers questions in a manner that non-medically oriented people can understand. He considers it an honor and a privilege when a person entrusts him with their orthopaedic care.