Michael H. Jaquith M.D.
"I wanted to practice medicine so I could have a direct impact on the lives of people in my community. Working with people to help them overcome injury and infirmity is very rewarding."

Certified by the American Board of Orthopaedic Surgeons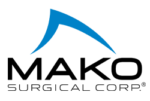 MAKO Robotic Surgery Certified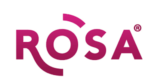 ROSA Robotic Surgery Certified
Credentials & Awards
Graduate of the University of Rochester School of Medicine
Residency — Boston University, Boston City Hospital, and Lahey Clinic
Past Chief of Medical Staff of Venice Regional Medical Center
Past Chairman of the Board Venice Regional Medical Center
Current Member Board of Directors, Doctors Hospital of Sarasota
Founding President Catholic Physicians Guild of Diocese of Venice
Chairman of Board — Pregnancy Solutions
2018 Frist Humanitarian Award Winner
Venice Gondolier's People's Choice award annually since 2009
About Dr. Jaquith
Dr. Michael H. Jaquith opened his Venice office in 1985. A board-certified Orthopaedic Surgeon, he is a graduate of the University of Rochester School of Medicine. His residency training was completed at Boston University, Boston City Hospital, and the Lahey Clinic.
Dr. Jaquith serves on the Board of Directors at Doctors Hospital of Sarasota and is the founding president of the Catholic Physicians Guild of the Diocese of Venice.
Dr. Jaquith strives to treat his patients with the utmost respect and dignity. He takes his time with each patient to ensure they fully understand their condition and treatment plan. He understands that in order for the patient to make a good decision, he or she must be fully informed.
Since 2009, Dr. Jaquith has received The Venice Gondolier's "People's Choice" award as the top orthopaedic surgeon in the Venice area. In 2018, Dr. Jaquith received the Frist Humanitarian Award for his dedication to his practice and level of commitment and caring that goes beyond everyday kindness.